American Centers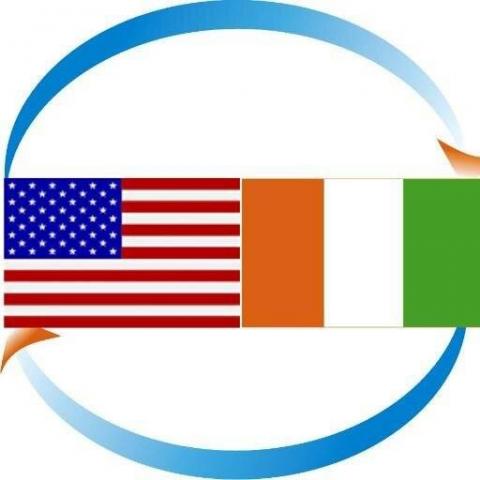 The Information Resource Center (IRC)
The IRC provides information to Ivoirians and Embassy employees on the United States, Côte d'Ivoire, and major global issues. The IRC has a comprehensive library with hundreds of resources, expert researchers and over 4,000 books in English and French.
The subject emphasis is on rule of law, economics and trade, regional security, the environment, and U.S. society and values.
The Andrew Young Center (AYC) for Entrepreneurship
Located in the Plateau district of Abidjan, the center is a Tier 1 American Space and will support entrepreneurship, the Young African Leadership Initiative (YALI), and EducationUSA. It will be run in partnership with the District of Abidjan, which plans to open a library on the ground floor of the facility.
American Corner Abidjan - Cires
The "American Corners" is a United States Department of State-sponsored initiative inaugurated worldwide more than 10 years ago. Since 2000, the U.S. has launched 245 American Corners in approximately 60 countries. "American Corners" serve as regional resource centers for information and programs highlighting American culture, history, current events, and government.

The first American Corner in francophone West Africa, was opened on April 11, 2003 at the Centre Ivoirien de Recherches Economiques et Sociales (CIRES) in Abidjan. The CIRES is the Ivorian highest institution for researchers.
The American Corner in Abidjan is a joint venture between the Public Affairs Section of the U.S Embassy and the CIRES.
The American Corner CIRES contains reference works, periodicals, and book collection designed to improve mutual understanding between the peoples of the United States and Côte d'Ivoire. On-line reference searching enhances the ability of the American Corner to provide the most up-to-date information to patrons. The 42 English learning interactive CD-ROMs are very much appreciated, as they help improve American Corner's user's English level. The American Corner patrons include CIRES researchers who are interested in finding American social sciences; teachers, academics and students researching American history, culture and language.
Programming at the American Corner Abidjan - CIRES
* Young Perspectives on America: This program gives young diplomats an opportunity to meet American Corner patrons, to discuss current American issues and to practice their English speaking skills. Takes place on the last Saturday of every month.
* English for Professionals : A group session for professionals on how to write resumes (CVs) and cover letters, and to prepare for job interviews.
* English Chat Room : A literary program of free debates centered around a relevant theme and aimed at an audiencecomposed of the American Corner patrons, university students, the Teacher Training School's students (ENS) and professionals. Debates center on notable English books and IIP themes . Takes place every week.
* Celebration of major American holidays: an American citizen is invited to explain and tell the story of major American holidays.
* Hip Hop against AIDS: program for english clubs. A singing competition during which participants will be asked to compose a hip hop song to raise awareness on the dangers of HIV/AIDS. Takes place on World AIDS Day in December.
* Poetry Reading Contest: A program to evaluate patrons reading and oral presentation skills. It takes place in February.
The goal of the American Shelf in Cote d'Ivoire is to educate interested audiences about the United States by promoting the understanding of American history, culture and values. The first American Shelf was established at Ecole Primaire Publique Abattoir (Phillip & Amanda Carter) in Daloa in May 2008. Later, three more were opened in Grand-Bassam at the public library of Centre Abel in 2010, Abengourou at the Public School IEP Abengourou 1 in 2012, and Yopougon at the Municipal Library in August 2013.
American Shelves provide learning resources for audiences who live outside of Abidjan and cannot otherwise access Embassy Public Diplomacy programming. American Shelves contain American books, American Studies reference materials and computers connected to the Internet.
American Shelves are a partnership between PAS and Cote d'Ivoire host institutions to forge lasting relationship. Under the American Shelf Project, PAS provides:
Books, computers, reference and information support through the Information Resource Center.
American cultural programs and other activities of U.S.- Cote d'Ivoire interest
Training and consultations for local libraries staff.
Programming
American Shelves are tangible tools for building a Network of communication and mutual understanding.
List and locations of American Shelves:
-American Shelf Daloa – Ecole Primaire Publique Phillip & Amanda Carter in Daloa.
-American Shelf Grand-Bassam at Centre Abel/Espace Carrefour de Grand-Bassam.
-American Shelf Abengourou at the Public School IEP Abengourou.
-American Shelf Yopougon at Bibliotheque Municipale Phillip Carter III.
-American Shelf Grand-Lahou at Bibliotheque Municipale de Grand-Lahou
-American Shelf Bingerville at Bibliotheque Municipale de Bingerville.
-American Shelf Korhogo at Université Peleforo Gon Coulibaly.
-American Shelf San Pedro at Bibliotheque Scolaire de l'Inspection Primaire de San Pedro.
For more Information:
Check: www.abidjan.usembassy.gov/mobile/resources.html
Tel: +225 22 49 40 00