Mobile Money
Your mobile phone is more than just a means of communication; it is also your virtual wallet. Mobile Money allows anyone with a mobile phone to send and receive money quickly, safely, affordably and conveniently. You can use your Mobile Money account to make payments, buy prepaid services and withdraw cash, for online shopping, etc...
MTN Mobile Money is a mobile banking service that gives subscribers the possibility:
* To receive and send money across the Ivorian territory and abroad
* To pay Electricity (CIE) and water bills (Sodeci) and satellite TV (Canal Sat)
* To buy goods in some supermarkets
* To pay salaries
* To pay for insurance services
* To pay for the HKB bridge
It's simple and fast! Dial *133# to access the main menu
Today, MTN Mobile Money service has more than 2000 Points of Sale nationwide.

Moov (Flooz Mobile Money)
Moov Cote d'Ivoire has extended its mobile money service 'Flooz' to offer cross-border transactions to Benin, Togo and Niger. Launched in September 2013, Flooz allows Moov Cote d'Ivoire users to carry out a range of financial transactions. It is a subsidiary of Maroc Telecom following the acquisition of Etisalat's operations in Togo, Benin, Central African Republic, Gabon, Cote d'Ivoire and Niger in January 2015, in an intra-group deal alongside Etisalat's acquisition of a controlling stake in Maroc Telecom. Maroc Telecom is reportedly keen to maximise data-based revenue in the region and sees mobile money as a promising segment to help achieve this.
Flooz is a service that allows, from an account created on your Moov mobile:
To deposit money
To withdraw money throughout Côte d'Ivoire
To transfer money to your loved ones
To make various payments (merchandise purchases, wages, insurance premium ...)
Check the balance of your account
Flooz is part of the desire to support the Ivorian socio-economic development by increasing the rate of banking and democratic access to the means of virtual payment.
For more information dial *155#
In partnership with BIAO, the Flooz service of Moov Côte d'Ivoire, gives you the assurance that your transactions will be made in the standards required by the BCEAO.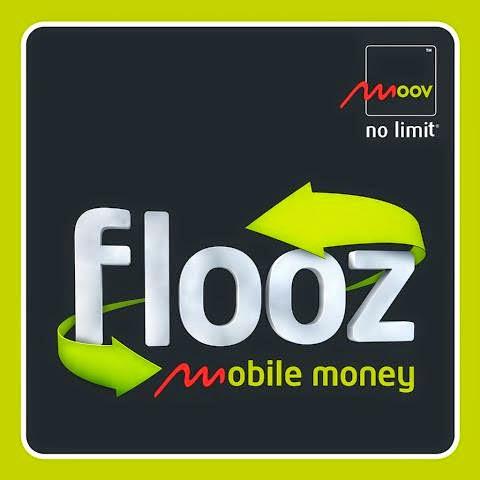 Orange Money is the mobile money service of Orange S.A., available in most of the group's affiliates in Africa. It enables its users to cash-in money on a wallet linked to their mobile phone number and to access a wide range of services, such as domestic and international money transfer, bill payment and airtime top-up. Since June 2016, the service enables international money transfer from France to Côte d'Ivoire, Sénégal and Mali.
For more information dial #144# from your Orange Mobile number.