Golf Courses
For information on Golf in Côte d'Ivoire, please visit the website or facebook page of the Federation of Golf in Côte d'Ivoire:
Tel: +225 45 99 93 33 / +225 48 44 44 69
Facebook: Federation de Golf en Cote d'Ivoire
Website: www.fgolfci.com
There are currently 3 Golf Courses in Côte d'Ivoire:
​IVOIRE GOLF CLUB (Abidjan)
Description: On the banks of the lagoon in Cocody Riviera, the Ivoire Golf Club is an 18-hole, Par-73, 6'654m long, golf course in Abidjan, with an adjacent 9-hole course. There are currently between 280 and 300 members, compared to over 700 members pre-crisis. The club, a non-profit association, has recently invested over CFA 200 million to bring the course to its former glory. There is a pro-shop, a SPA, a beautiful Olympic swimming pool and a restaurant that the whole family can enjoy.
This is one of the 3 golf courses in Côte d'Ivoire that are now operational.
In the past, the country had 3 other courses, in San Pedro, Bouaké and Dimbokro.
-A.S. Ivoire Golf Club
Address: Boulevard de France - Riviera 3 - M'Pouto - Cocody
Tel: Greenfee Mr Daniel Konian +225 09 60 03 45 / Caddie Master Mr Doumbia +225 07 95 99 49 / +225 44 21 46 46
Email: asivoiregolfclub@gmail.com
-The Club's golf shop
Located on the same level as the clubhouse, the golf shop stocks an array of men's, women's, and junior golf equipments, shoes and clothing.
Let one of the Club's experienced golf professionals assist you in finding the right piece to make your golfing experience complete.

Address: Assinie Golf Club – Opposite Coucoué Lodge
Tel: +225 07 07 13 15 / +225 08 59 71 81
Facebook: Assinie Golf Club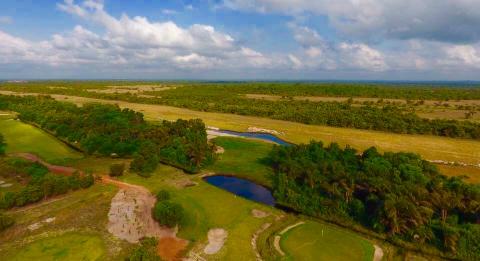 PRESIDENT GOLF CLUB YAMOUSSOUKRO
Address: Yamoussoukro
Tel: +225 30 64 64 64
Facebook: President Golf Club Yamoussoukro
Website: www.pgc.ci