Cinema Theatres
We have listed below the main cinema theatres in Abidjan:
Majestic One has 3 cinemas in Abidjan. Movies are shown mainly in French but American movies are also shown in the original version (English) on Mondays and Tuesdays at Majestic Prima and Wednesdays and Thursdays at Majestic Ivoire.
-Timetables and Film listings: www.majesticcinema.ci
-Movies coming soon to cinemas: www.majesticcinema.ci/films
-Price list & opening schedules: www.majesticcinema.ci/infos-pratiques
Facebook: Majestic Cinema CI
Website: www.majesticcinema.ci
-Majestic Ivoire
It is the first premium-class cinema in the city with a seating capacity of 348 seats.
Address: Sofitel Hotel Ivoire - Main Building - Cocody Boulevard Hassan II
Tel: +225 22 44 17 10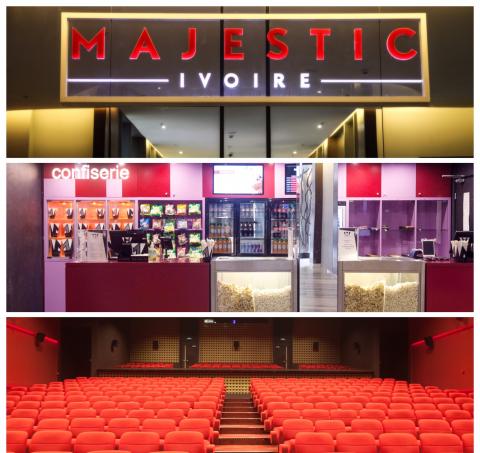 -Majestic Prima
Address: Prima Shopping Center - Zone 4C Marcory Rue Pierre & Marie Curie
Tel: +225 21 35 49 71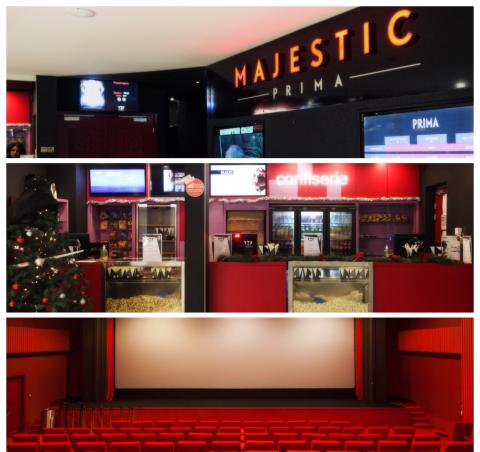 -Majestic Sococé
Address: Sococé Shopping Center - Cocody Deux Plateaux Angré Boulevard Latrille
Tel: +225 22 41 92 00
Address: Cocody Riviera Palmeraie - Road of Rosiers
Tel: +225 08 09 13 12 / +225 07 48 89 90
Facebook: Cinema 9D de Baby